Istanbul Blockchain Week is the most anticipated blockchain event of 2022 and takes place in one of Turkey's Most Vibrant Cities, Istanbul.
Istanbul is a hub of culture and trade with an exciting thirst for cryptocurrency and blockchain technology.
Hilton Bomonti Hotel,
Istanbul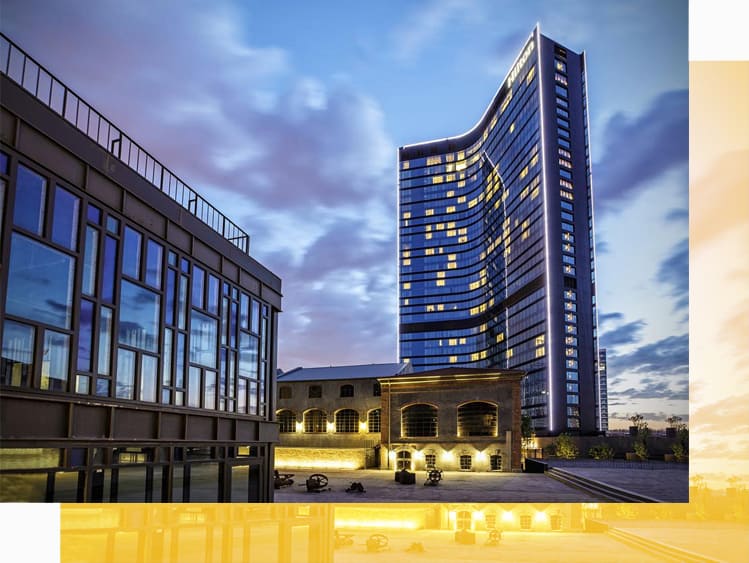 The inventor of digital cash, Chaum is also known for innovations in cryptography, privacy, and voting. With a PhD in Computer Science from UC Berkeley, Chaum was the CEO of DigiCash and now heads up the xx network which is in BetaNet.
Ciara Sun is the founding partner of C² Ventures, a chain-agnostic blockchain investment company focuses on empowering builders with the capital and operational expertise to build and scale the next generation of Web3 and metaverse applications. Prior to founding C² Ventures, Ciara was head of listings and blockchain investments at Huobi Global, a world leading crypto exchange. As Vice President of Huobi Group, She was the spokesperson of the company. She built the global business development and partnership department for the company and led global markets, institutional business unit, blockchain project listings, incubation and investments. Ciara is a financial analysis MBA, worked across multinational consulting companies such as Boston Consulting Group, Deloitte Consulting and Ernst& Young. She advised Banking and Capital Markets groups for 15 major banks and performed investment analytics to support clients with billions of dollars of AUM. Ciara is a known female leader in the blockchain space in especial for the Asian scene. Being a regular invitee to numerous prominent global events to conduct workshop and speeches for example, World Economic Forum 2020, Bloomberg Crypto Conference, EuroMoney, Forbes, Cointelegraph, Coindesk etc., she is also coined as the Female Asian Global Crypto Leader by her 250k followers on Twitter. On top of all, she is a strong advocate of gender equality and has founded Women Who Crypto, an NGO dedicated to empowerment and support of female participantion in the crypto scene.
Principal, Vice President
Mastercard Turkey
Eren Özkan is the Principal, Vice President at Mastercard Turkey. He has 13+ years of management consulting experience across 20+ countries in Europe, Middle East and APAC. He also has experience in project delivery & quality assurance, maintaining executive client relationships, P&L management, resource development, portfolio optimisation, and organisational design.
CSO of Troy
& First Batch
Efe Bulduk is an experienced finance professional and a tokenomics expert, providing consulting services to companies that are transitioning to Web 3. Prior to his focus on Web 3, Efe was the regional head of East Europe and Mediterranean for Rystad Energy. He holds MSC degree on Energy Finance from Sciences Po Paris as well as blockchain and finance certificates from MIT and Harvard Business School.
Co-Founder of Lv.99
Ex CTO for Square Enix
Yoshihisa is a co-founder of Lv.99, a new web3 game studio comprised of highly skilled game developers from big studios around the world. Lv.99 not only produces original tiles, but also provides advisory/funding to web3 projects beyond GameFi category that require gamification in their dApps. He focuses on development of AI, Metaverse, blockchain and other cutting edge technologies. Yoshihisa is an ex-CTO at Square Enix, one of the biggest gaming companies in the world, publishing iconic titles such as Final Fantasy, Dragon Quest series etc. He also served as a technical director for Final Fantasy 14 which became the most played MMORPG in the world with 40 million players. Prior to Square Enix, he served as a game director and technical director for Sonic Unleashed at SEGA, contributing to game design and new technology deployments.Besides game production, he spearheaded multiple game engine developments for Square Enix and SEGA which were utilized for AAA title game development. After Square Enix, he joined Life is Tech and produced a learn to code service which became No.1 by market share in Japan. Later, he produced another learn to code service called Codeillusion in collaboration with Disney.
Founder of EAK Digital, Istanbul Blockchain Week and BlockDown Festival
Erhan Korhaliller is the Founder of BlockDown Festival, EAK Digital, Istanbul Blockchain Week, a specialist blockchain PR agency. Prior to launching EAK Digital, Erhan previously managed large scale project teams for blue-chip brands such as Nike, Rolls Royce, and Vodafone, successfully guiding his teams to multiple advertising awards, including a platinum award from Campaign Magazine. Erhan continues to lead from the front, giving PR a voice in the blockchain industry as a speaker at global events.
Head of Strategy
Theta Labs
Wes Levitt is Head of Strategy for Theta Labs, where he works on corporate strategy, marketing, press relations, and analytics. He's been a speaker on blockchain topics at conferences like the New York Media Festival, Blockchain Connect, and NAB Streaming Summit among others. Prior to joining Theta Labs, Wes spent 8 years in real estate private equity and securitized debt. He holds an MBA from UC-Berkeley Haas School of Business.
Co-Founder
Yield Guild Games
Beryl cofounded YGG. She previously founded asset token platform, CapchainX, and was Entrepreneur in Residence at http://Coins.ph, a crypto exchange and payments startup acquired by GoJEk. Her experiences include backtesting fx trading algorithms at BlackRock London and product owning an investment platform at UBX's Unionbank PH. She authored the Philippine Roadmap for Digital Startups and started her career in early stage Venture Capital in Shanghai in 2012. Beryl holds a Master of Finance degree from Cambridge University.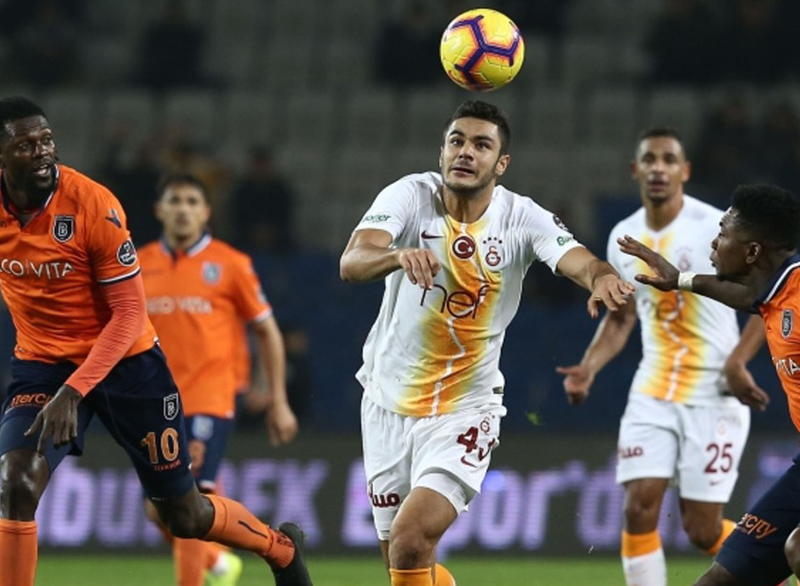 Istanbul Basaksehir vs Galatasaray Football Match
Basaksehir Fatih Terim Stadium
In Istanbul, football is more important that almost anything else. The atmosphere at major games is said to surpass that of Europe and even the rest of the world. Come watch İstanbul Başakşehir FK and Galatasaray go head-to-head in the Süper Lig. The songs, flags, and choreographies will provide a memorable show you will not forget!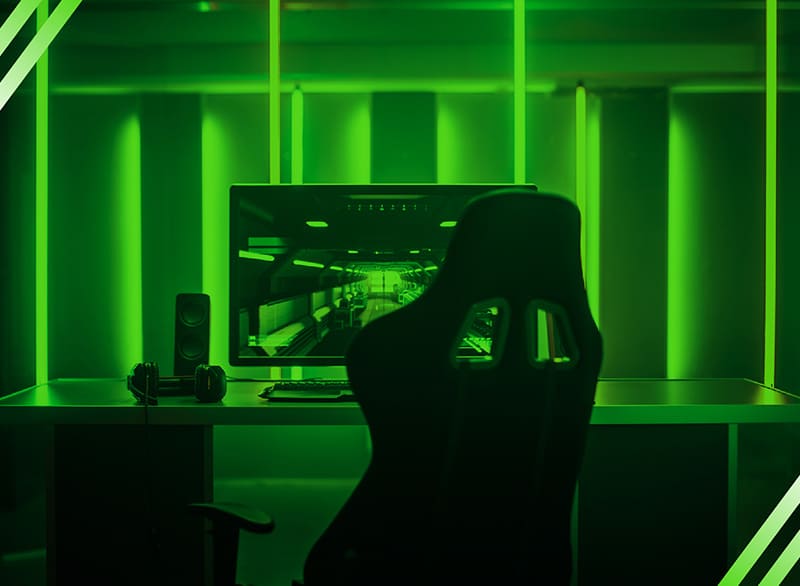 W3E Championships Tournament
ESA Espor Arena, Istanbul
Esports is one of the fastest-growing businesses in the world. The W3E Championships will be the first Web3 event of its kind, with finals taking place at the ESA Espor Arena in Turkey as part of Istanbul Blockchain Week. Not only will there be lots of opportunities to network with players, gaming influencers and investors, but also opportunities to try out the games and others for yourself in our interactive game zone. From Metaverses, First-Person Shooters, and even Strategy Card games; the best of Web3 will be on show in the world's first Web3 Esports live event!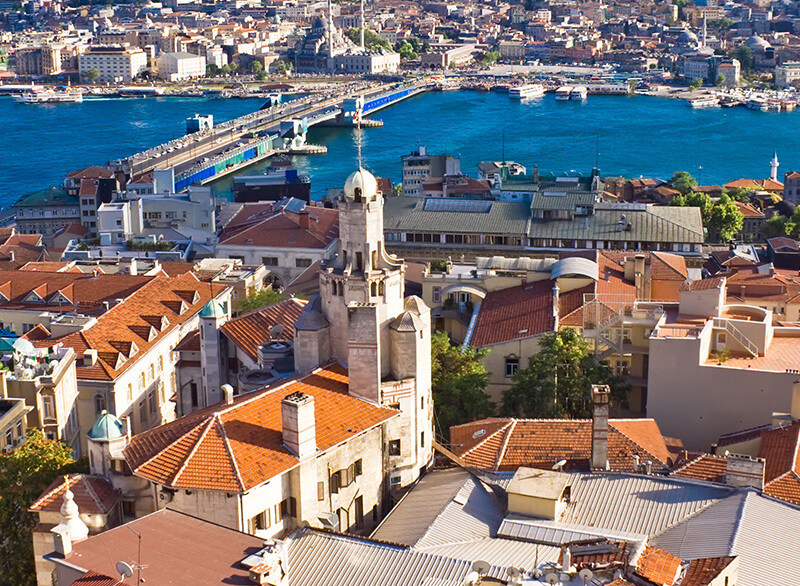 Hilton Bomonti Hotel, Istanbul
IstanBlock 2022 is the flagship event of Istanbul Blockchain Week and is set to host two days of high-profile speakers, workshops, hackathons, networking events, and much more. Topics covered include DeFi, Trading, Regulation, Mining and Venture Capital. Expect insightful talks, panels, fireside chats and fiery debates!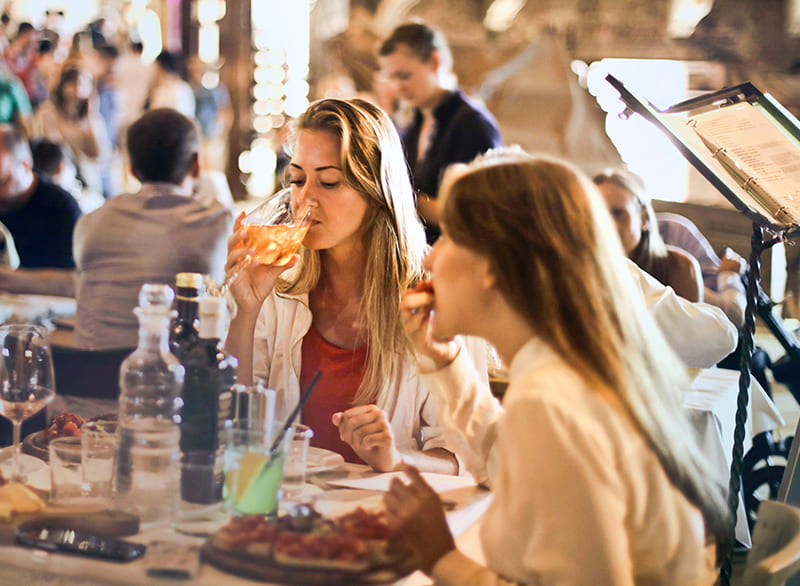 Hilton Bomonti Hotel, Istanbul
Join us at the IstanBlock Welcome Dinner – the ultimate way to celebrate the grand opening of the flagship event of Istanbul Blockchain Week. It's the perfect opportunity to network with our Speakers and VIP guests while treating yourself to delicious food and beverages.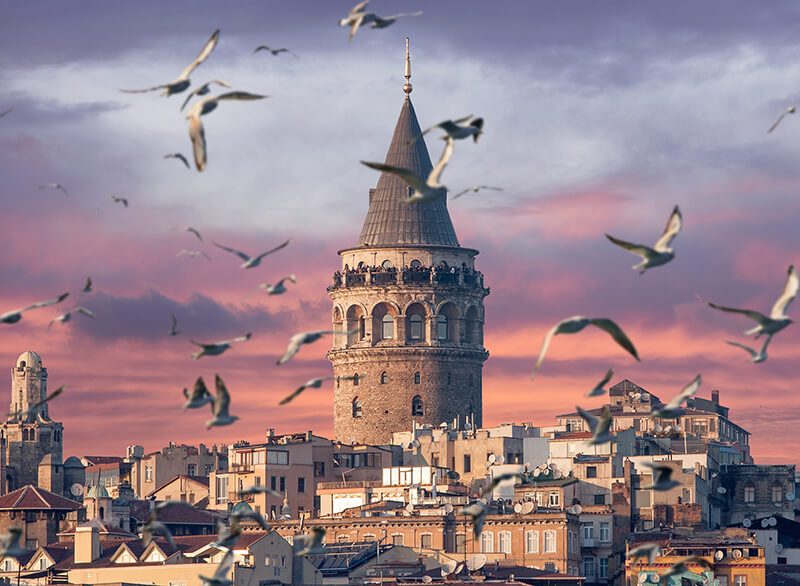 Hilton Bomonti Hotel, Istanbul
Istanbul Blockchain Week NFT Day will be a one-day special event focused solely on NFT content. Leading NFT speakers and panels will explore topics such as the Metaverse, Digital Identity, Fashion, NFT Utility, Gaming, Entertainment, and Sport.

Enter your title
Enter your description
Enter your title
Enter your description
Enter your title
Enter your description
Enter your title
Enter your description
What you can
look forward to:


Keynote speeches and engaging panel discussions

Exhibition area to explore, meet and learn about the greatest projects in the industry

Various networking opportunities - from our Networking lounge, to VIP dinners to exclusive evening events taking place

Interactive experiences that blend digital and reality - from NFT Galleries, to VR experiences and more

Being a part of the largest blockchain conference in Turkey

Distinguished government, business and blockchain speakers

Building relationships with the Turkish blockchain community

Meeting with the premier media and influencers of the industry

Attending a week's worth of side events from major projects

Exclusive networking opportunities focused on fostering new partnerships between projects and attendees.