Istanbul Blockchain Week is the most anticipated blockchain event of 2022 and takes place in one of Turkey's Most Vibrant Cities, Istanbul.
Istanbul is a hub of culture and trade with an exciting thirst for cryptocurrency and blockchain technology.
In addition to a week's worth of experiences designed to celebrate the future web3 and blockchain technology, Istanbul Blockchain Week 2022 will be an event like no other.
This event held in the distinguished Hilton Istanbul Bomonti Hotel is the perfect opportunity to network with thousands of people who understand what web3 and blockchain technology can do for society, whilst immersing yourself in the enchantment of a mystical city that connects two continents.
BY AIR
The closest airports are Istanbul (IST) and Sabiha Gökçen Airport (SAW). Both are 50km away from the the Hilton Bomonti Hotel. Flights from major international European airports generally take between 1.5-2 hours.
BY TAXI
Taxis are the easiest and fastest way to reach the Hilton Bomonti Hotel – typically taking around 45 minutes to 1 hour. They are divided into three categories. The yellow taxis are the most popular because they're cheap and can carry up to 4 passengers with limited luggage. The blue taxis offer more comfortable vehicles, which is why the rates are 15% higher. The black taxis are the most luxurious, with expensive vehicles, but they are almost twice the price of the yellow taxis. 
The city is also well connected by bus to other parts of Turkey.
BY BUS
Three different bus companies run from each airport in Istanbul. These include Seyahat, Havaist, and IETT. From SAW, the best route to the Hilton Bomonti Hotel is via the SG-2 Line to Taksim, followed by the M2 metro line to Osmanbey Station.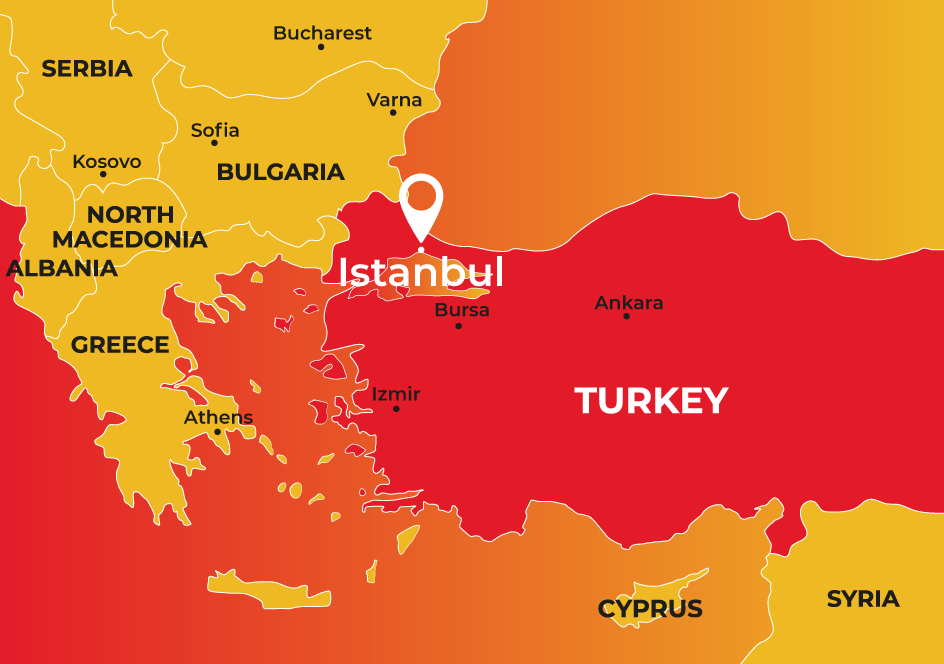 The Hilton Bomonti Hotel is located directly in the heart of Istanbul, only a few minutes from the famous Taksim Square. Offering spacious rooms with stunning views across the city, this five-star hotel features rooftop dining, three private bars, an award-winning spa, two swimming pools, and a business centre for all your professional needs. Free Wi-Fi is accessible in the public areas too.
Limited spaces are available. Book now before it's too late.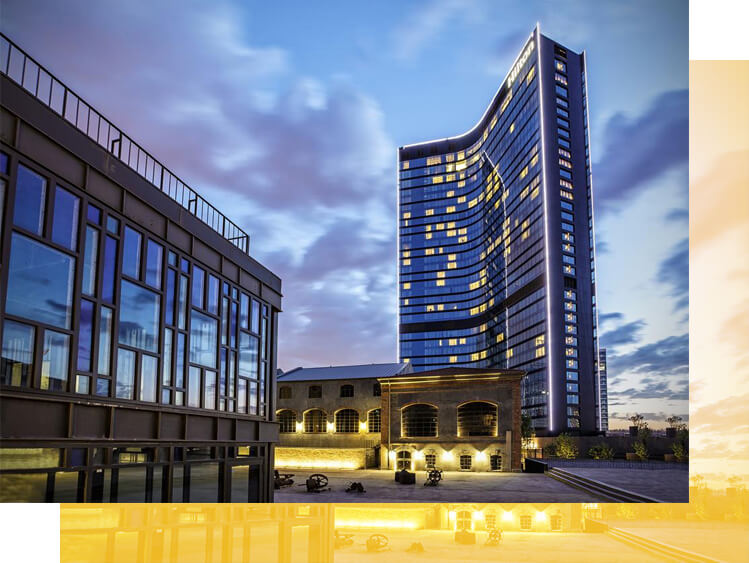 Covid-19 & Entry to Turkey
Entry requirements will be in alignment with the guidance/laws provided by the local authorities. Please check the entry requirements to Istanbul from your origin country for further details. If you need support in doing so, please reach out to our team at contact@istanbulblockchainweek.com.
As of 1st of June Turkey has dropped all Covid-related border restrictions.