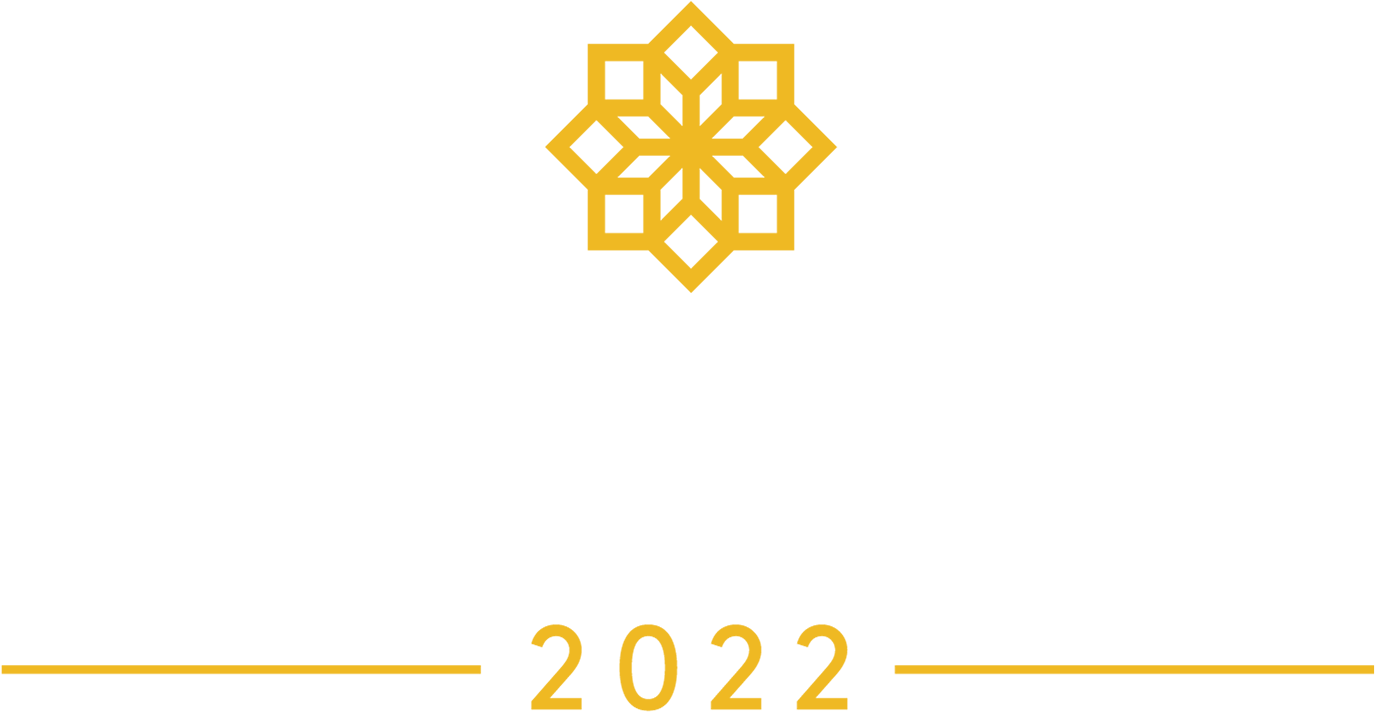 Istanbul Blockchain Week is brought to you by EAK Digital, the worlds leading web3 PR, Marketing and Events Agency. First founded in 2020 as the brainchild of EAK Founder and CEO, Erhan Korhaliller, Istanbul Blockchain Week was brought to life in order to bring a high quality web3 event to Turkey.
IstanBlock, the flagship event of Istanbul Blockchain Week attracted speakers such as Changpeng Zhao, Da Hongfei, Camila Russo, Meltem Demirors, Roger Ver and a host of big international names alongside top Turkish thought leaders Faruk eczacıbaşı, Uğur İbrahim Altay, Burak Aydin, Baris Ozistek, Cagla Gul Senkardes, and many more.
Due to the coronavirus pandemic, Istanbul Blockchain Week was cancelled in 2021 and returns in 2022, bigger and better than ever with high profile speakers, workshops, hackathons, parties, and networking events ready to bring a world class event to the Turkish Market. The country has never been more receptive to web3 and blockchain adoption.
Turkey's thriving Blockchain Ecosystem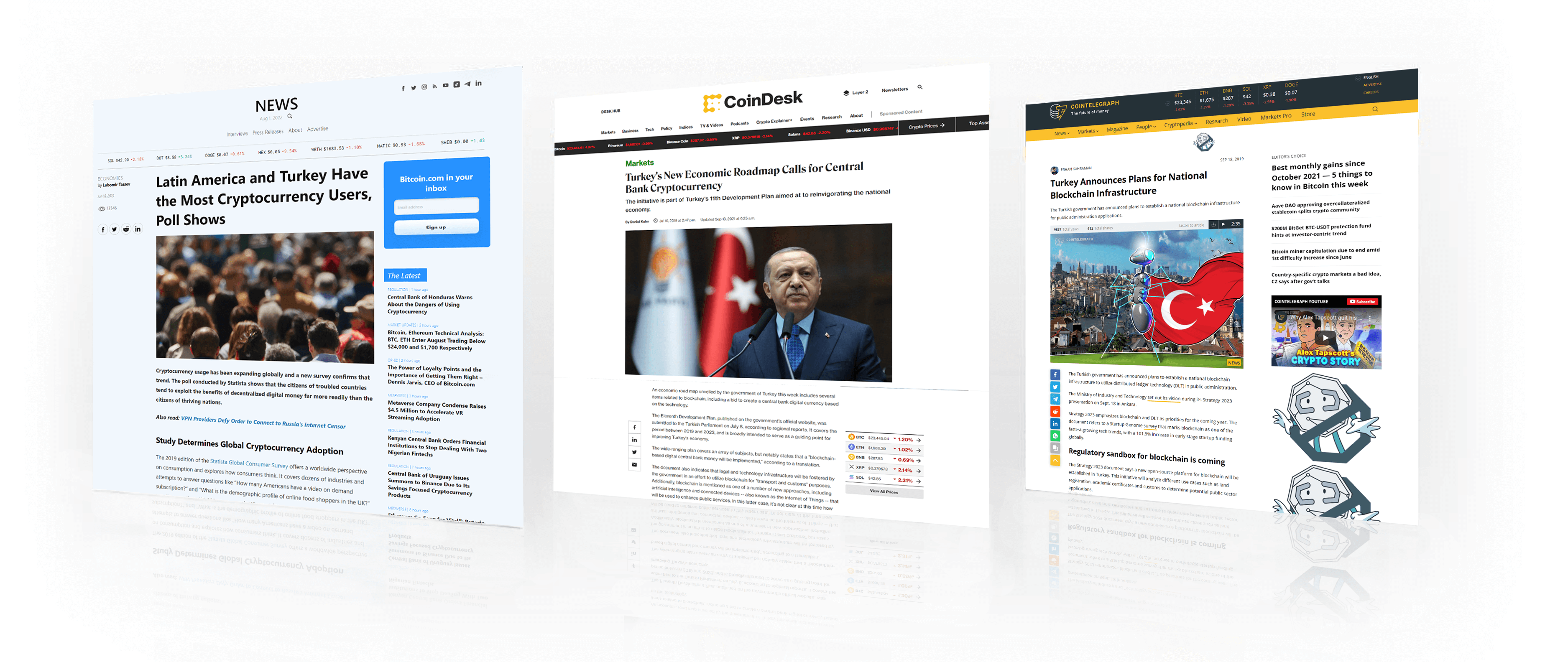 The inaugural iteration of
Istanbul Blockchain Week
promises to be
the most anticipated
blockchain event of 2022 and takes place in one of Turkey's most vibrant cities, Istanbul.
Hilton Bomonti Hotel,
Istanbul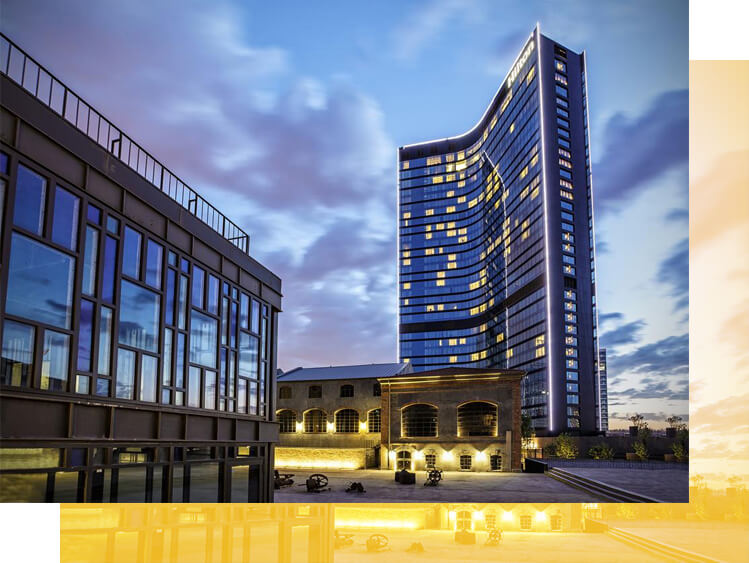 An exploration of NFT adoption, utility, and its potential impact on the future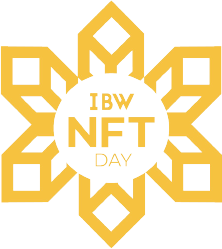 Istanbul Blockchain Week NFT DAY 2022 will be a one-day special event focused specifically on NFT content. Leading NFT speakers and panels will explore topics such as the Metaverse, Digital Identity, Fashion, NFT Utility, Gaming, Entertainment, and Sport
What you can
look forward

to:

Be a part of the largest NFT conference in the Eurasia Region.

Listen and engage with leading metaverse, NFT, gaming, fashion, and sports speakers.

Collaborate with NFT projects and communities and build long lasting relationships.

Discover immersive experiences ranging from VR, NFT galleries to AR Fashion.
An Iconic Fusion of Turkey and Web3 Culture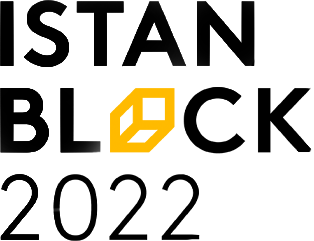 This is the flagship event of Istanbul Blockchain Week. Spread over two action-packed days, topics will include DeFi, Trading, Regulation, Mining, Venture Capital, and much more. It will be more than just a conference, but a celebration of all things Web3. Expect talks, panels, fireside chats, and fiery debates with leaders in industry.
What you can
look forward

to:

Being a part of the largest blockchain conference in Turkey

Distinguished government, business and web3 speakers

Building relationships with the Turkish blockchain community

Meeting with leading projects and gatekeepers in the Turkish Market

Exposure and coverage with leading, local, and global premier media and influencers
For Turkish Participants:

Provide overseas investment into the Turkish economy and Turkish StartUps.

Provide jobs for the Turkish public.

Provide educational workshops and material for attendees.
For International Attendees & Sponsors:

Provide the ultimate platform to showcase their brand as the go-to brands in the Turkish Market.

Provide unparalleled networking opportunities for major sponsors with top Turkish officials and VIPs.

Onboard new Turkish users and spark interest and offer top national media opportunities for major sponsors.