Istanbul Blockchain Week is the most anticipated blockchain event of 2022 and takes place in one of Turkey's Most Vibrant Cities, Istanbul.
Istanbul is a hub of culture and trade with an exciting thirst for cryptocurrency and blockchain technology.
Hilton Bomonti Hotel,
Istanbul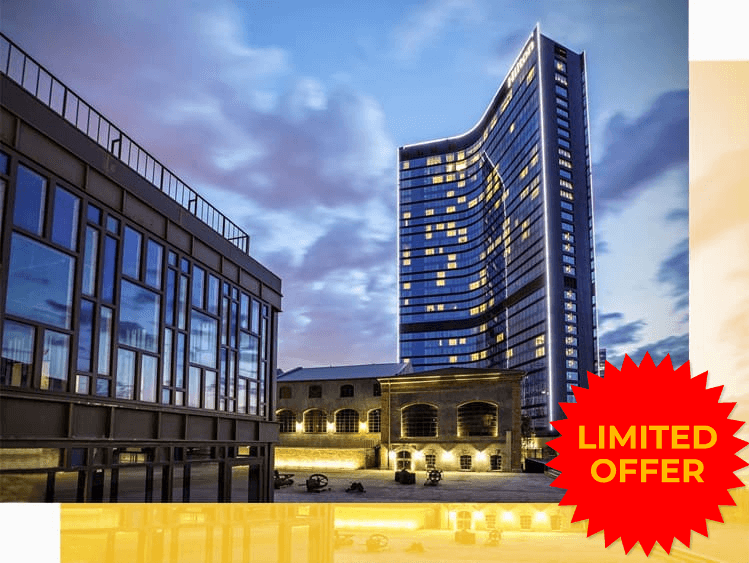 Co-Founder & COO
The Sandbox
Sébastien Borget is the Co-founder and COO of The Sandbox decentralized Metaverse, a virtual world
where players can create, play, own, govern and monetize their experiences using NFTs & SAND, the
main utility token of the platform. Sebastien also became the President of the Blockchain Game Alliance
in 2020, a non-profit organization of 300 key members of the industry. He was recently named #4 in the
Top #100 2022 most influential people in crypto by CoinTelegraph
https://cointelegraph.com/top-people-in-crypto-and-blockchain/sebastien-borget. The Sandbox has been
featured in TIME100 Top 100 most influential companies of 2022 by Times magazine
https://time.com/collection/time100-companies-2022/6159401/the-sandbox/
The inventor of digital cash, Chaum is also known for innovations in cryptography, privacy, and voting. With a PhD in Computer Science from UC Berkeley, Chaum was the CEO of DigiCash and now heads up Elixxir.
Ciara Sun is the founding partner of C² Ventures, a chain-agnostic blockchain investment company focuses on empowering builders with the capital and operational expertise to build and scale the next generation of Web3 and metaverse applications.
Prior to founding C² Ventures, Ciara was head of listings and blockchain investments at Huobi Global, a world leading crypto exchange. As Vice President of Huobi Group, She was the spokesperson of the company. She built the global business development and partnership department for the company and led global markets, institutional business unit, blockchain project listings, incubation and investments.
Ciara is a financial analysis MBA, worked across multinational consulting companies such as Boston Consulting Group, Deloitte Consulting and Ernst& Young. She advised Banking and Capital Markets groups for 15 major banks and performed investment analytics to support clients with billions of dollars of AUM.
Ciara is a known female leader in the blockchain space in especial for the Asian scene. Being a regular invitee to numerous prominent global events to conduct workshop and speeches for example, World Economic Forum 2020, Bloomberg Crypto Conference, EuroMoney, Forbes, Cointelegraph, Coindesk etc., she is also coined as the Female Asian Global Crypto Leader by her 250k followers on Twitter. On top of all, she is a strong advocate of gender equality and has founded Women Who Crypto, an NGO dedicated to empowerment and support of female participation in the crypto scene.
Principal, Vice President
Mastercard Turkey
Eren Özkan is the Principal, Vice President at Mastercard Turkey. He has 13+ years of management consulting experience across 20+ countries in Europe, Middle East and APAC. He also has experience in project delivery & quality assurance, maintaining executive client relationships, P&L management, resource development, portfolio optimisation, and organisational design.
Regional Head of Asia
Binance
Gleb Kostarev, Regional Head of Asia, has extensive experience in marketing, operations and team managing and now leads the Asia market at Binance. He is a big advocate of innovations in the crypto industry, namely, NFTs. Prior to Binance, he was part of well-known cryptocurrency and financial companies, including the audit and consulting corporation EY and a blockchain platform.
Efe Bulduk is an experienced finance professional and a tokenomics expert, providing consulting services to companies that are transitioning to Web 3. Prior to his focus on Web 3, Efe was the regional head of East Europe and Mediterranean for Rystad Energy. He holds MSC degree on Energy Finance from Sciences Po Paris as well as blockchain and finance certificates from MIT and Harvard Business School.
Blockchain Expert at United Nations / Blockchain Ambassador to UK Government
Pankhuri is the Director of Blockom with over 7+ years of experience in developing and scaling Blockchain solution in various industries. She is an appointed global blockchain expert with the United Nations (UN/CEFACT) and at the International Organization for Standardization (ISO), and is an ambassador for the UK government as a blockchain expert at the BSI. She is ex JP Morgan at the blockchain launch team and has supported multiple large organizations and start-ups in converting ideas into products.
She is a recognised expert in identifying trending digital tools, providing niche use cases of blockchain and designing solution architecture, converting ideas into commercially successful products. She holds triple Masters: an MSc in Internet of Things & Entrepreneurship from City University, UK; Post Graduate in Artificial Intelligence & Machine learning, McCombs Business School, Uni of Texas, Austin; & MSc in Economics & International Financial Economics, University of Warwick, UK and a bachelors in BSc in Economics & Finance, London School of Economics, UK.
Head of Strategy
Theta Labs
Wes Levitt is Head of Strategy for Theta Labs, where he works on corporate strategy, marketing, press relations, and analytics. He's been a speaker on blockchain topics at conferences like the New York Media Festival, Blockchain Connect, and NAB Streaming Summit among others. Prior to joining Theta Labs, Wes spent 8 years in real estate private equity and securitized debt. He holds an MBA from UC-Berkeley Haas School of Business.
Ecosystem Lead
Stellar Development Foundation
Cem is Ecosystem Lead at Stellar Development Foundation. At SDF, Cem leads the relationships with key ecosystem stakeholders. He works with entrepreneurs and enterprises of all sizes to support them to grow their business while increasing the network activity. Prior to SDF, Cem worked in strategy, operations, and compliance roles for companies like Coinsquare and HSBC, and also worked as a consultant at PwC.
Co-Founder
Yield Guild Games
Beryl cofounded YGG. She previously founded asset token platform, CapchainX, and was Entrepreneur in Residence at http://Coins.ph, a crypto exchange and payments startup acquired by GoJEk. Her experiences include backtesting fx trading algorithms at BlackRock London and product owning an investment platform at UBX's Unionbank PH. She authored the Philippine Roadmap for Digital Startups and started her career in early stage Venture Capital in Shanghai in 2012.
Beryl holds a Master of Finance degree from Cambridge University.
Founder of Istanbul Blockchain Week & EAK Digital / General Partner - MatterBlock
Erhan Korhaliller is the Founder of BlockDown Festival, EAK Digital, Istanbul Blockchain Week, a specialist blockchain PR agency. Prior to launching EAK Digital, Erhan previously managed large scale project teams for blue-chip brands such as Nike, Rolls Royce, and Vodafone, successfully guiding his teams to multiple advertising awards, including a platinum award from Campaign Magazine. Erhan continues to lead from the front, giving PR a voice in the blockchain industry as a speaker at global events.
Co-Founder of Lv.99
Ex CTO for Square Enix
Yoshihisa is a co-founder of Lv.99, a new web3 game studio comprised of highly skilled game developers from big studios around the world. Lv.99 not only produces original tiles, but also provides advisory/funding to web3 projects beyond GameFi category that require gamification in their dApps. He focuses on development of AI, Metaverse, blockchain and other cutting edge technologies.
Yoshihisa is an ex-CTO at Square Enix, one of the biggest gaming companies in the world, publishing iconic titles such as Final Fantasy, Dragon Quest series etc. He also served as a technical director for Final Fantasy 14 which became the most played MMORPG in the world with 40 million players.
Prior to Square Enix, he served as a game director and technical director for Sonic Unleashed at SEGA, contributing to game design and new technology deployments.Besides game production, he spearheaded multiple game engine developments for Square Enix and SEGA which were utilized for AAA title game development. After Square Enix, he joined Life is Tech and produced a learn to code service which became No.1 by market share in Japan. Later, he produced another learn to code service called Codeillusion in collaboration with Disney.
BNB Chain Senior Business Director
Zoe Wei is now the BNB Chain Senior Business Director and drive the ecosystem growth in Europe. BNB Chain is the leading public blockchain that has the most active users in the world. She has worked in several critical roles at Binance, the largest crypto exchange in the world, for the past 4 years. She managed the Binance Fan Token business and realized 3X growth on fan token market cap. She built the fiat business and Binance Connect from scratch and grew it to be a billion-dollar business in less than 2 years. Now Binance is the largest fiat-crypto gateway in the world in terms of user number and transaction volume. In the interim, she built the Binance NFT operation and led crucial deals in Binance Labs. When working at Binance Charity, she piloted the Binance Lunch for Children project, and designed the Pink Care Token which sponsored feminine hygiene products for 1 million young women in Africa. She holds a Master of Public Administration from New York University with concentration in social innovation and impact investing.
David Palmer is a digital visionary and global platform innovator. He is the Vodafone Business lead for Blockchain technology, and he has been key to exploring the application of blockchain to telecoms and wider business.
David is an expert on the convergence of digital technologies and new business models, and he is currently exploring the opportunities associated with IoT, Blockchain, DeFi and Metaverse.
Co-founder & General Partner
Matterblock
Zia is an experienced entrepreneur with two exits. Involved in blockchain since 2013, she was co-founder & CSO of crypto & blockchain ecosystem 途赞 in China, exiting late 2018.  She has since consulted with many of the top Web3 projects and VCs in the space. Zia started Matterblock, with partner Erhan Korhaliller to invest in and support Web3 projects pushing the culture forward. She regularly appears on Sky News & Sky Business sharing insights on the industry.
CM Europe/Turkey
Chainlink Labs
Elif Hilal Umucu developed her own alphabet at the age of 10 and started to write her writings in cipher. She learned that this alphabet is cryptography in high school and decided to develop herself in the field of Blockchain with encryption methods when she was 17! She established a global organization to gather people who think like her and want to specialize in the same subjects under the same roof, and while she was still a university student, she worked on blockchain at the Turkish Presidency Digital Transformation Office. Elif Hilal, who makes blockchain technology a lifestyle, community and research at Chainlink, is drawing a career on smart contracts, digital identities and innovations that blockchain technology will bring.
Co-Founder & CEO
Lazy Lions
Ashur is the Co-Founder of Lazy Lions, a top 60 all-time NFT project which launched in 2021. Ashur went all-in on his NFT venture, growing Lazy Lions to over $100million USD equivalent in traded volume, while building one of the strongest communities in the space.
Digimental (Matt Sypien) is Director of Digimental Studio and co-founder of Hape. Hailing from Krakow, Poland, and now London-based, Digi evolved his passion for all things creative from a hobby into a career. His creativity spans across a variety of media and techniques such as digital imaging, print and packaging, film and television production. His diverse client list includes Chelsea FC, Nike, Christies, Four Seasons, Google, Audi, Skrillex, The Economist, among many others. Digi's distinctive artworks have earned him numerous industry awards and global recognition. As the first Digimental Studio NFT collection, Hape launched in January 2022 to tremendous success, crashing OpenSea twice due to high demand, and continues to lead innovation in the Web3 space, operating at the intersection of fashion, lifestyle and culture.
Head of EMEA Institutional Sales & Trading
Coinbase
Andrew Robinson leads Coinbase's core institutional client business for the EMEA region. Andrew and his team help institutional investors, financial institutions, and corporates trade and custody digital assets through Coinbase's suite of institutional products including Coinbase Prime.
Before joining Coinbase, Andrew advised sovereign wealth funds and corporates in the Middle East and Africa at A.T. Kearney on strategic equity positions and creating shareholder value. Prior to A.T. Kearney, Andrew held a variety of sales and trading positions and across fixed income and equities at banks including Lehman Brothers, Barclays, Nomura, Jefferies and HSBC.
Andrew received his MBA from the Columbia Business School in New York and his Bachelor's of Science in Finance from Villanova University outside of Philadelphia. Andrew has been personally involved in cryptocurrencies since 2016.
Nikita Sachdev is an Indian-American serial entrepreneur and investor. Nikita has had a keen interest in multiple industries, yet found her passion in the Crypto and Blockchain space in 2017, after working for the crypto giant, Huobi.
Nikita co-launched Luna Management, a talent management agency and production house in 2015. Soon after that, she discovered the Crypto and Blockchain space, which piqued her interest. She began investing in crypto and working alongside some of the largest companies in the fintech space as an advisor, which led her to eventually exit Luna Management and launch her own public relations and marketing agency, Luna PR.
Nikita travels globally to speak at universities and conferences, such as University of Miami and Oxford University, to educate people on the potential of Blockchain. Nikita's growth has since been tremendous and has recently caught the attention of government officials worldwide.
Co-Founder
Space Runner NFT
7 years in Blockchain growth; Ex-CEO of a metaverse startup (sports gaming metaverse). BSc Business and Economics from Bosphorus University.
Web3 Esports Marketing Strategist at EAK Digital
Ex Faze Clan
Thang Phan is an ex professional gamer with 6 years of experience in Esports. He has played on some the of the biggest organizations in the world. He played professional Fortnite for FaZe Clan and was a content creator for the Sentinels. Thang has participated in multi million dollar tournaments and has experience on and the off stage. He is passionate about connecting web3 with gaming and wants to help shape the future of the space.
Community Manager and
Lead VRFuture
I am the Community Manager and Lead for VRFuture. I Host and Co-Host Twitter Spaces & Shows daily.
Head of Market Data + Services,
Deutsche Börse
Alireza Dorfard is Head of Market Data + Services and part of the Deutsche Börse Trading & Clearing Management Team. Market Data + Services encompasses Deutsche Börse Group's data dissemination business and focuses on continuous development and enhancement of the group's data products.
Before Alireza Dorfard joined Deutsche Börse Group, he was responsible for Mastercard's Data & Services business as part of the management team in Germany and Switzerland.
He started his career at the Boston Consulting Group, consulting clients in the financial services and capital markets industry.
Alireza Dorfard studied mathematics at the Goethe University in Frankfurt and received his PhD in economics from the University of Trier
Founder of Kusama Kingdom
NFT Silvermine Capital
David is a Principal at Silvermine, where he works across all of investment activities and leads our NFT initiatives at Lucky Friday. He is also the creator of one of the highest grossing NFT projects on Kusama – the Kusama Kings and Queens. Developing ground-breaking community-driven investing utilities for holders, which creates durable value for the collection long after mint and simultaneously providing unique access for potential Silvermine investments.
CEO at Kriptomeda and
Cointelegraph Turkey
Eray Dengiz is the CEO of Kriptomeda, Turkey's leading cryptocurrency media company based in Istanbul which has the most valuable publishing online media sites such as Coinkolik.com, BTCHaber.com, and CoinBilgi.net. Also, he is the CEO of Cointelegraph Turkey, the most known media company in the world. Eray previously worked for own agency, Badbaz Digital Communication since 9 years and also best communication and media agencies such as MediaCom, Grey Group, and Leo Burnett. Eray continues to develop successful business for the blockchain and cryptocurrency industry on the media side.
Attorney at Law
Ünsal Law
Burcak Unsal is an attorney admitted to practice in New York and Istanbul.
Unsal is also a Patent and Trademark Attorney admitted to European Patent Institute and the Patent Institute of Turkey.
Unsal has been the regional counsel to Google & YouTube and has represented or is currently representing, among others, giants like Huobi, Dell/EMC, Yandex, GE, Coca-Cola, NEC and etc. in various fields of law.
Unsal has also gained invaluable multi-jurisdictional and multi-disciplinary experience at Baker Botts LLP in the US, Kobayashi Todo in Japan and DLA Piper in the UK.
Unsal holds a M.Sc. at Aegean University Institute of Science, LL.M. at the University of Virginia and LL.B. at Marmara University Faculty of Law.
Unsal is a member of the Bosphorus University, Information Systems Research Systems.
President,
Paris Bosphorus Institute
Dr. Bahadir Kaleagasi is president of the Paris Bosphorus Institute and lecturer at the Galatasaray University in Istanbul where he teaches European Union's international economic relations, globalization and the sustainable development. He is also Brussels Energy Club's honorary chairperson, European Council on Foreign Relations-ECFR, the Atlantic Council and Global Relations Forum (GIF/GRF) member, board member of Argüden Governance Academy, Women on Board Association, Yanindayiz(HeForShe), Kalangos Foundation, Berlin Bosphorus Initiative and Forum Istanbul, and adviser to several companies, startups and nongovernmental organizations. He was formerly a EU Jean Monnet and NATO scholar, an academic at Université Libre de Bruxelles teaching international relations theories and the EU's decision-making process and global economic relations, visiting academic at Harvard, Georgetown and Jerusalem universities, researcher for the European Commission's Forward Studies Unit; successively EU representative, international coordinator (Brussels, Washington DC, Beijing, Shanghai, London, Berlin, Paris, Dubai/Gulf, Silicon Valley/San Francisco), and CEO of Turkey's main business association TUSIAD; executive board member of BusinessEurope (The Confederation of European Business) and a delegate to OECD and B20/G20. He is author of several books and articles on international affairs, sustainable development, and Turkey.
Investment Principal
SwissBorg Ventures
Paula Tavangar is a serial entrepreneur and renowned leader within the Fintech, Blockchain, and Quantitative Finance space. Recently, Paula joined forces with Swissborg Ventures, where she occupies a senior level role utilizing her expertise in blockchain technologies and venture capital to lead the investment process and promote deal sourcing.
Academy Founder Strategic Management Consultant and Former Fed Economist
Şahinöz was deemed worthy of the Nebraska state's most successful young businessman award in 2002. He started his professional career in 1999 as a Research Assistant, and between 2000-2002 he worked as a strategic management and finance consultant to banks and real sector companies at the Business Development Center, the national consultancy company of the USA. He was transferred as an economist by the US Federal Reserve (FED) in 2002. He was promoted with the financial model he developed using options, which predicts the interest rate changes of central banks, and was appointed to the FED as the Director of the Economic Research Group. He returned to Turkey in 2007 and established the Strategy Coordinator and Business Development department at Arıkanlı Holding, which also includes Yurtiçi Kargo.
In 2009, he was appointed as the Turkey General Manager of Erste Bank, the largest bank in Austria. He established Turkey operations from scratch and provided services to domestic institutional investors and London-based foreign investment funds in the fields of investment banking, acquisitions and mergers. He managed the corporate finance and public offering processes of many companies. Şahinöz is a columnist in many national magazines and newspapers, especially in Dünya Newspaper. He is also a regular commentator on national TV channels.
Erkin Şahinöz, who is an independent member of the board of directors of many institutions, also advises companies in the real sector in the fields of strategic management, corporate management, digital transformation, branding, financial management, export market research, blockchain and 4.0. He also attends around 450 events a year as a speaker on neuromarketing, disruptive technologies, the moment of human decision, economy, financial management, risk management, digitalization, blockchain and branding.
Erhan Kahraman is an editor at Cointelegraph. A passionate storyteller and content creator for more than 15 years, Erhan ensures people and technology are heard and acknowledged by a global audience.
Tim Mangnall, the CEO of Capital Block. A leading NFT consulting agency. Capital Block help sports IP owners build clear and robust NFT strategies for the long-term and connect them with the best NFT platforms, blockchains and partners in the market. Capital Block help create true fan engagement through NFT strategies and call the likes of Galatasaray, AS Monaco, Legia Warsaw, Trabzonspor and many other European super clubs their partners.
Founder
Durugoru Consultancy
Dr. Cagla GUL SENKARDES is the founder to Durugoru Consultancy and founding member of Istanbul Blockchain Women Association. With over 20 years of professional career as a manager, and educational background combined with a BS and Masters degree in Mechanical Engineering and Communications at PHD level, makes it possible for her to create an holistic ecosystem for humanity and inspire on technology. Being an academician at İstanbul Bilgi University in Turkey, she is a believer in technology and committed to impact humanity on a global scale and is true supporter of gender equality. Gül Şenkardeş is the Board member of Istanbul Blockchain Women Association, Yeniden Biz Women Association, Advisory Board member to Tomorrow, team member at Blockchain Turkey Platform. She carries out academic researches on blockchain technology and gender equality focused sustainability topics and has published academic articles.
Gül Şenkardeş, as an interdisciplinary researcher, focuses on technology and people. She is an academics in the fields of blockchain technology, gender equality and sustainability. Gül Şenkardeş, who has published several scientific research articles and 2 books, has introduced a new theory of feminism, "Cryptofeminism", to the academic literature at the International World Congress of Women in 2022.
Ori Levi, CEO of NFTrade Bitcoiner and cryptocurrency enthusiast since 2012. Digital marketer with over 15 years of experience in PR, SEO, and content marketing. Designing and building projects from ideation to completion, and has been advising top blockchain projects for the better half of a decade.
Founder of Blackpool Finance, Stake DAO & Stake Capital
Julien Bouteloup is driven by risk. Since the age of 14, he has been dedicated to mathematics, code and artificial intelligence. With a background in electrical engineering, computer science in the United States with machine learning specialization. He then is an experienced nomadic serial entrepreneur and business angel. On a personal level, he took advantage of the data storage capacity and computing power he had at his disposal to run algorithms. He discovered Bitcoin in 2010 and Ethereum in 2015 and realized the disruptive potential of blockchain technology.He contributes to the construction of several protocols, and supports the constant innovation of the sector by offering more and more financial services strengthening the ecosystem. Alongside his activities, he is actively involved in educating the general public about what he sees as the new industrial revolution: blockchain. Beyond being an insatiable geek, he claims a vision and works towards its realization.This is how Stake Capital was born in 2018. Since then, he has created and participated in many decentralized projects, such as Stake DAO, Curve or BlackPool
Economist & Financial Analyst


Kamile Uray is a graduate of Gazi University İ.İ.B.F., Department of Economics. After working as the Chief Financial Analysis Specialist in Deposits, Credits, and Intelligence at T. Halk Bankası A.Ş. between 1989-2002, she transferred to the Undersecretariat of Customs as a Researcher. Between 2007 and 2016, she worked as Deputy Branch Manager at the Department of Strategic Management and Planning and Management Information System at the Ministry of Customs and Trade.
She worked on deposits at Halk Bankası – bank loans analysis, objective-subjective analysis and financial evaluation, balance sheet analysis, preparation of intelligence reports, commercial loans, letter of guaranteed loans, foreign currency and individual loans, loan offers, and payment. At the Ministry of Customs and Trade, she worked on strategic plan preparation coordination and preparations, Undersecretariat Action Plan coordination-preparation-follow-ups, YOIKK Foreign Trade, Customs Technical Committee Actions Monitoring and Coordination, and Strategy Action Plans for Combating Informal Economy.
She also worked on the preparation of the Internal Control Action Plan, Minister Presentation, Activity Report, and the process analysis of the Strategy Development Department. In addition to that, she created processes for the Ministry of Finance SGB.NET system in the Undersecretariat of Customs.
In 2017, she was a Criminal Expert at the Ministry of Justice (on Banking and Strategic Management). She retired at the end of 2018.
After that her focus was Foreign Currency Loans, Letter of Guarantee Loans, Financial Analysis Techniques, Reporting Techniques, Banking Law, European Union Basic Training (ATAUM-39) MAYEM Public Financial Management Training, EUGS- Strategic Planning Training, ABGS- Project Development and Project Fiche Writing, Logical Framework Matrix Preparation Training, and Technical Analysis Trainings in Financial Markets.
Since starting to work at the bank, she has been actively trading in Financial Markets, including Crypto (Spot-Future), Borsa Istanbul (BIST) Stock, and Futures Options Markets (VIOP). Now that she's retired, she gives Technical Analysis Training in Financial Markets at Vuca Borsa with Sait Arslan.
As SWIM Founder and CTO, Andy leads tech architecture and tokenomics strategy for major brands yearning to bridge the gap from web2 to web3. Drawing on his previous experience at KPMG, PwC, and Capgemini leading workshops and management consulting to Fortune 100 CEOs. Prior to launching SWIM, Andy helped develop and roll out the Smart City infrastructure for the City of Denver, Colorado. Andy is also an award-winning musician (formerly signed to Sony Records) and an alumnus of University of Technology-Sydney.
Co-Founder
Creative Director
Metavisionaries
Ayesha is an Internationally acclaimed Visual Tech-Artist and Wearable Art Designer/Researcher, focusing on Fusion-art practices. Her work often explores the synergy between humans and machines, the intersection of technology and identity. By combining sci-fi themes, and the hidden mysteries of fractal worlds, she creates interactive and hybrid experiences through her multi-layered visuals and VR concepts.
She is the Founderand CEO of Oshii Brownie Phygital Fashion Studio.She has displayed her work at WOW festival, Islington Mill, Mowna Biennale, Be-Fantastic Tech-Art, NFT.NYC, MET-AMS, INNOVATE 100,Women of the Future Book, Forbes Middle East, SAAMA, Express-News, Independent Urdu, E27, DailyTimes etc. Her research is published in the areas of Digital Fashion,Light Pollution and sustainable art practices in international journals.
Web3 Esports Team Lead
at EAK Digital
Managing Partner
Law of Techs. Co.
Ece ILDIR graduated from Istanbul University Law Faculty and has an LLM degree in economic law from Bilgi University. She has started her business life in a private bank Legal Proceeding Department and after the merger with an international bank she has transferred to another private bank Legal Affairs Advisory Department in 2007 as legal counsel. She is well experienced in capital markets, tax, banking and finance. She also served as legal advisor to all head office departments and branches of the bank on the issues, including but not limited to project finance, Islamic finance, payment systems, intellectual property, labor law, litigation etc. She has worked as president to Payment Systems Committee of the Banks Association of Turkey. She is legal advisor for financial institutions, investors, entrepreneurs, tech companies, universities, incubation centers, venture capitals. Her profession is tech law, finance law, tech law, blockchain, cyrpto, crowdfunding, angel investment, intellectual property. She has achieved extraordinary results over 10 year experience and following the distinctive vision on solving problems.
CEO of TAGES and innovation consultant, with statistics background and ICT business, R&D and innovation knowledge for more than 32 years, experienced in EU funded R&D and Innovation Projects, innovation management, consulting and collaborating with industry, academia, NGOs, and mainly SMEs and Start-Ups. R&D and Innovation Consultant in ICT based innovative application and services on Self-Sovereign Digital Identity Wallets, Smart Cities, Sustainability and Circular Economy and as Data enthusiast; Open and Linked Data, Interoperability, Big Data, IoT, AI, digital identity, Blockchain impacting on SDGs. Member of the advisory boards of various academic and non-profit groups in Turkey and Europe. Active partner of the Plastic Twist Blockchain based circular economy platform and GLASS Blockchain based eGovernance for the Cross-border Citizen Services Project. Founder and Board Member of Istanbul Blockchain Women Association. Active in European Communities of Big and Open Data, Digital Identity, ICT, Digital Social Innovation and Open Innovation platforms as a member of NEM(Network and Media), NESSI(Software and Services), ODI(Open Data Institute), DSI(Digital Social Innovation Initiative) and eIDAS(Regulation on electronic identification and trust services) Expert Group.
Chairwoman
Istanbul Blockchain Women
Banking professional over 20 years with several positions at the headquarters and branches, mainly in corporate banking of reputable banking institutions of Turkey. She was the head of a retail branch in İstanbul, when she first met the Blockchain universe and ecosystem with one of her clients being the first crypto Exchange of the country. Inspired by the technology and determined to be actively involved in the community, she ended her career as a banking professional to participate in an ITO Project as the CFO. Since 2018, she is active in blockchain community, co-founder and currently the Chairwoman of Istanbul Blockchain Women. Ebru has been working as a consultant for Blockchain and ICO projects within Tim Consulting, and she is a guest lecturer in Bahcesehir University Masters Program on Fintech courses.
Başak Burcu Yiğit was trained in circular economy and sustainable agriculture in Canada during her master's degree. After her education, she worked as a researcher at Bogazici University to conduct academic studies. Meanwhile, she took part in sustainability projects. In the same period, she was the Turkish Representative for the United Nations Sustainable Development Solutions Network. After a while, she received a proposal for the coordination of the Cyber Security Center, which would be carried out within the Bogazici University Management Information Systems Department and supported by the Ministry of Development. Accepting this offer, Başak started to take an interest in information technologies. Having met with blockchain technology in the same period, Başak believed that she could combine her sustainability history with blockchain technology. Then, she took part in several blockchain companies which are wallet, arbitrage platform, DeFi project and launchpad. Currently, she is working for Amber Group as a Country Lead. Besides her professional career, she has co-founded one of the most prestigious blockchain-related association called Istanbul Blockchain Women in Turkey.
Chief Strategy Officer
XYZ Teknoloji
Business professional with 20 years of management experience in the fields of blockchain, emerging technologies, fintech, business development, investors' relations, marketing and sales, building and enhancing B2B and B2C sales network, dealership building, resource management, finance, brand launching, operations, building new markets inland and abroad, supply management, budgeting, business development in zero to rocket projects in eligible companies operates in emerging technologies, Blockchain, fintech, regtech, home appliances, retail, consumer goods, and real estate.
Director
BlockchainIST Center
Asst. Prof. Bora Erdamar is the founder and director of the first university research and development center in Turkey for Blockchain Technology, BlockchainIST Center and the founding director of Bahçeşehir University Experimental Economics Lab. Additionally, Erdamar is the director of BAU Graduate Education Institute, Economics and Finance Graduate Programs, which includes only FinTech Graduate Program in Turkey. After completing his undergraduate education in the Department of Mathematics at Boğaziçi University, Erdamar received his PhD in Economics from Ecole Poytechnique, Paris, with high honors in 2013. After working at Paris School of Economics, Moscow Higher School of Economics, University of Rochester and Columbia University for post-doctoral research in political economy and electoral systems for 3 years, he has been working at BAU for the last five years.
Research Interests: Blockchain Technology, Experimental Economics, Game Theory, Behavioral Finance and Political Economy.
As SWIM's Co-Founder and COO, Blake's passion for cultivating what's next in tech and entertainment stems from a decade at Disney launching A-list celebrities and Company franchises, to rolling out live streaming strategies, international growth and development, and IRL events with stints at Tencent and Bytedance, paving the way for music.ly's transition to TikTok. Prior to SWIM, Blake practiced Corporate Development at Meet Group, helping take the company private and selling to ProSieben & General Atlantic for USD $500MM in 2020, along with forging a 3-year partnership with Match Group. Blake is also a former presenter for NBC, ABC and a J-School alumnus at the University of Missouri-Columbia.
Brandon Potts is a Venture Investor at Framework Ventures, one of the earliest and largest VC firms in crypto, with over $1B AUM. Brandon has been an active researcher and investor in the crypto ecosystem ever since discovering Ethereum in 2015. With a background in structural engineering, Brandon was Head of Business Development at AnChain.ai, a blockchain intelligence platform for security, risk and compliance, and then Chief of Staff at Startup Sandbox, a bioscience incubator. Since joining Framework in 2021, Brandon has led over $35M in core investments across DeFi, MEV, staking infrastructure and gaming sectors. Much of his forward-looking focus is in leading the firm's coverage over the security space and emerging markets. Follow Brandon on Twitter.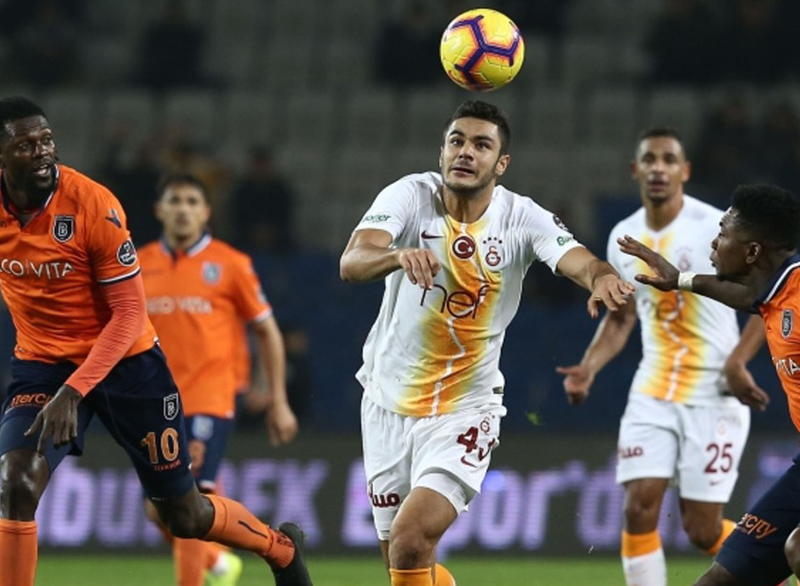 Istanbul Basaksehir vs Galatasaray Football Match
Basaksehir Fatih Terim Stadium
In Istanbul, football is more important that almost anything else. The atmosphere at major games is said to surpass that of Europe and even the rest of the world. Come watch İstanbul Başakşehir FK and Galatasaray go head-to-head in the Süper Lig. The songs, flags, and choreographies will provide a memorable show you will not forget!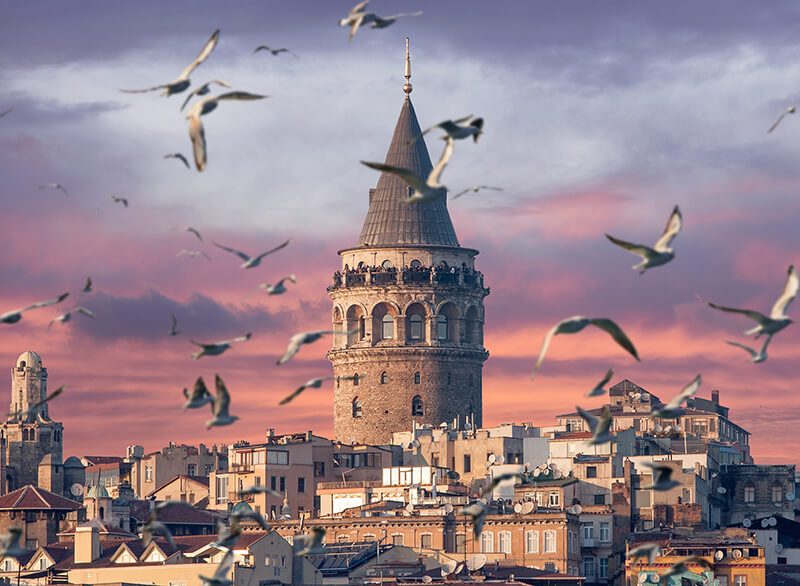 Hilton Bomonti Hotel, Istanbul
Istanbul Blockchain Week NFT Day will be a one-day special event focused solely on NFT content. Leading NFT speakers and panels will explore topics such as the Metaverse, Digital Identity, Fashion, NFT Utility, Gaming, Entertainment, and Sport.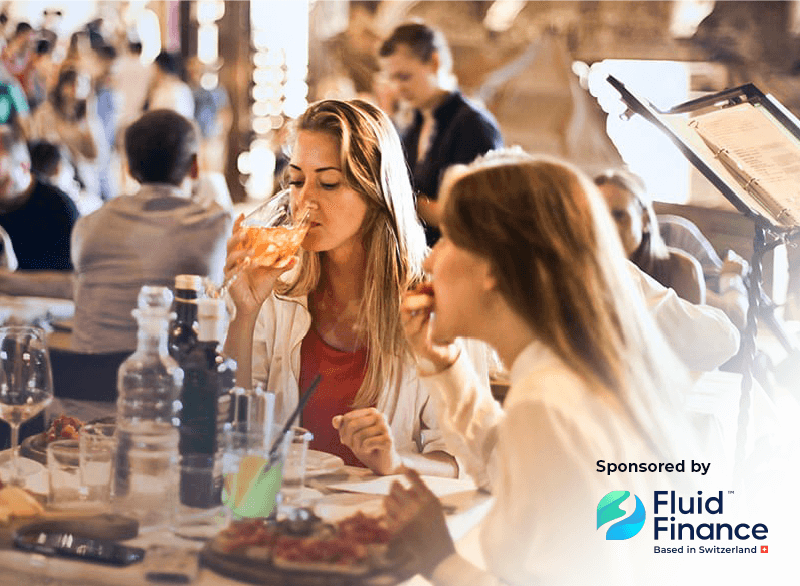 Hilton Bomonti Hotel, Istanbul
Join us at the IstanBlock Welcome Dinner – the ultimate way to celebrate the grand opening of the flagship event of Istanbul Blockchain Week. It's the perfect opportunity to network with our Speakers and VIP guests while treating yourself to delicious food and beverages.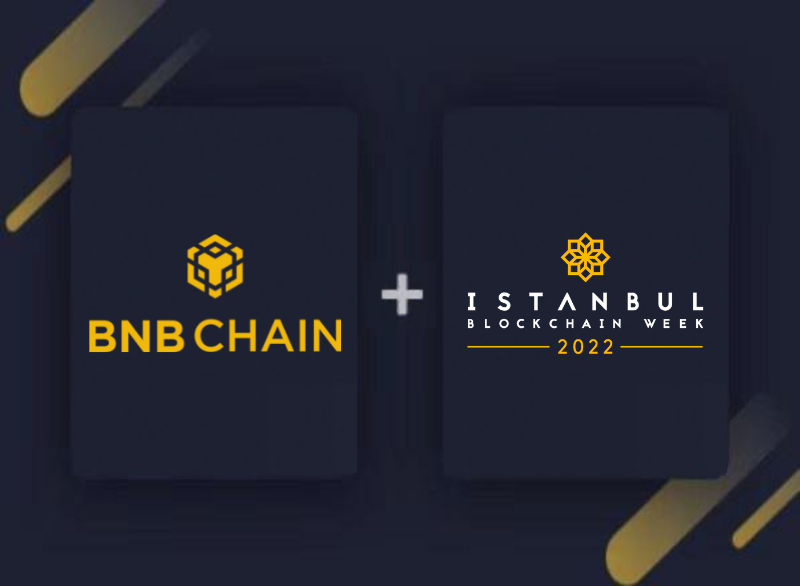 BNB Chain Innovation Meetup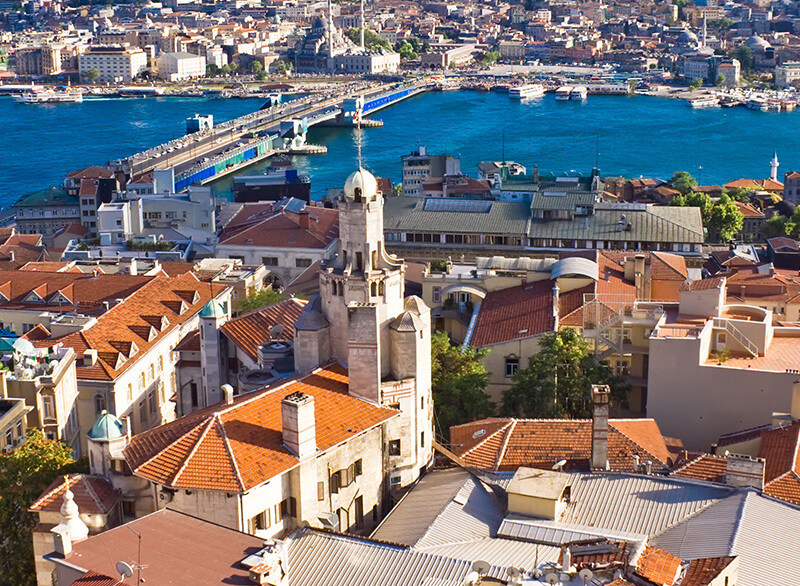 Hilton Bomonti Hotel, Istanbul
IstanBlock 2022 is the flagship event of Istanbul Blockchain Week and is set to host two days of high-profile speakers, workshops, hackathons, networking events, and much more. Topics covered include DeFi, Trading, Regulation, Mining and Venture Capital. Expect insightful talks, panels, fireside chats and fiery debates!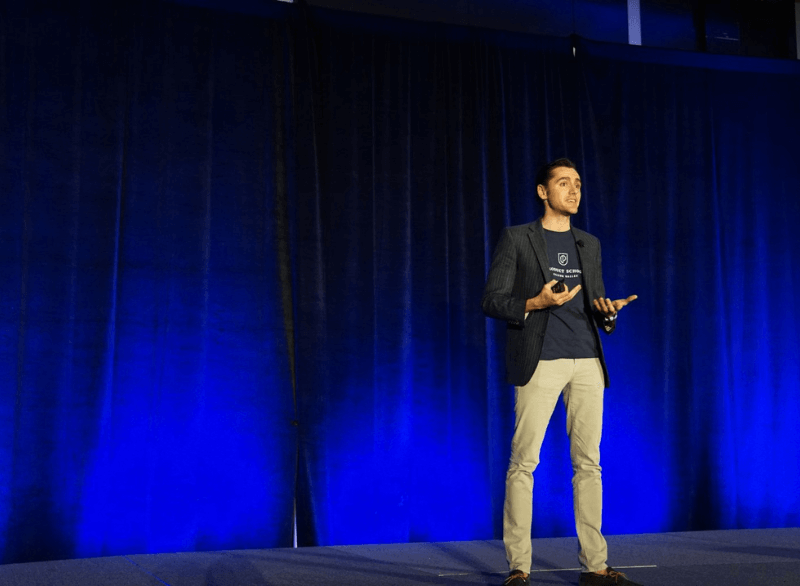 Web3 Investment Pitch Contest
Hilton Bomonti Hotel, Istanbul
The Web3 Investment Pitch Contest is Turkey's most exciting competition for innovative, early-stage Web3 projects. It's a golden opportunity to receive guidance and investment from a panel of leading experts in the industry. Sign up now if you want us to help take your business to the next level!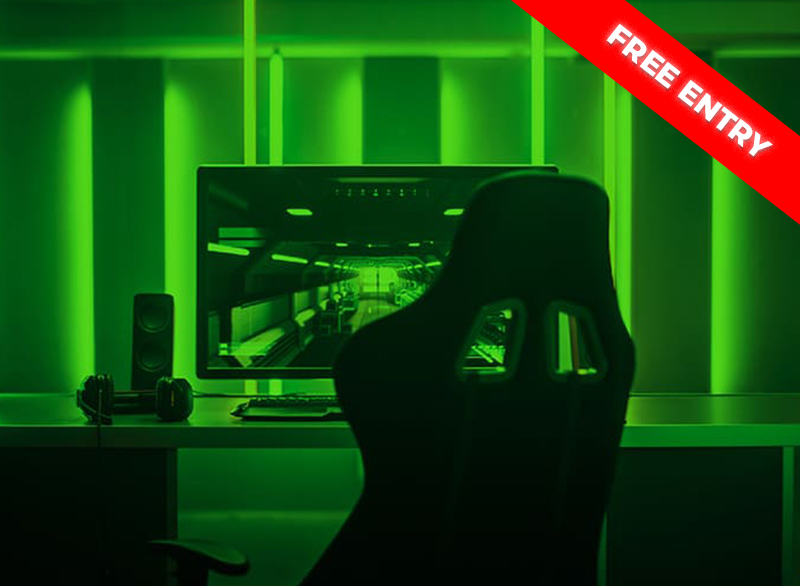 W3E Championships Tournament
ESA Esports Arena, Istanbul
Esports is one of the fastest-growing businesses in the world. The W3E Championships will be the first Web3 event of its kind, with finals taking place at the ESA Espor Arena in Turkey as part of Istanbul Blockchain Week. Not only will there be lots of opportunities to network with players, gaming influencers and investors, but also opportunities to try out the games and others for yourself in our interactive game zone. From Metaverses, First-Person Shooters, and even Strategy Card games; the best of Web3 will be on show in the world's first Web3 Esports live event!
Kripto Meydanı will be held at Kolektif House Levent between 19.00 – 23.00 PM on the 17th November 2022.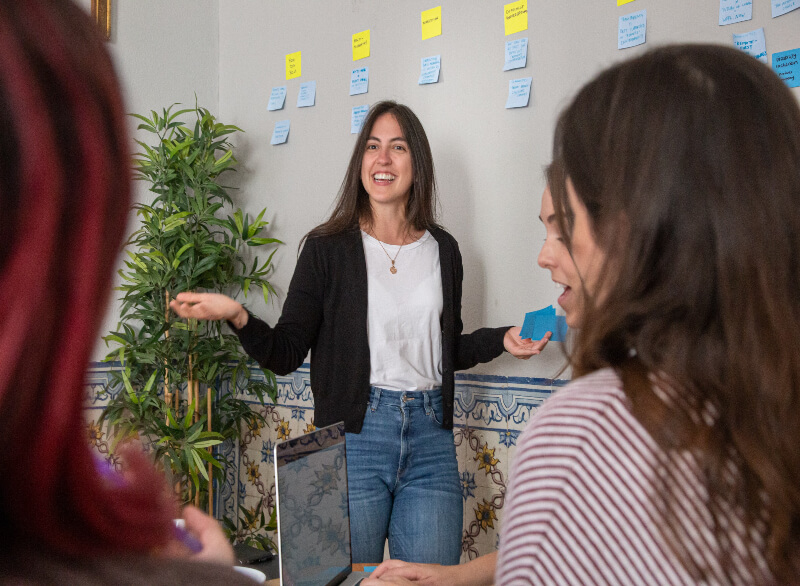 Istanbul Blockchain Women Meetup
Enter your title
Enter your description
Enter your title
Enter your description
Enter your title
Enter your description
Enter your title
Enter your description
What you can
look forward to:


Keynote speeches and engaging panel discussions

Exhibition area to explore, meet and learn about the greatest projects in the industry

Various networking opportunities - from our Networking lounge, to VIP dinners to exclusive evening events taking place

Interactive experiences that blend digital and reality - from NFT Galleries, to VR experiences and more

Being a part of the largest blockchain conference in Turkey

Distinguished government, business and blockchain speakers

Building relationships with the Turkish blockchain community

Meeting with the premier media and influencers of the industry

Attending a week's worth of side events from major projects

Exclusive networking opportunities focused on fostering new partnerships between projects and attendees.